We require every Kitchen Host and Food maker on Syzl to undergo third-party ID verification, keeping the Syzl community safe is out top priority. In addition, some Kitchen Hosts may require an additional piece of security for renting their space - click here to learn more about background checks.
ID Verification
ID verifications are processed by our partner Persona.
1. Sign in to your account and select 'identity verification'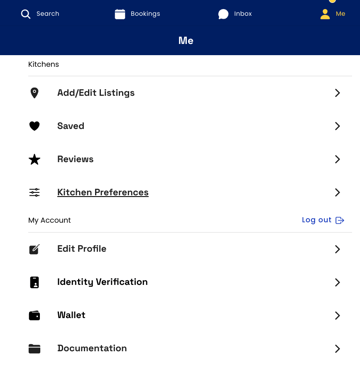 2. Select the country that issued your ID and proceed to select your ID type. For Canadian identity verification, we accept the following: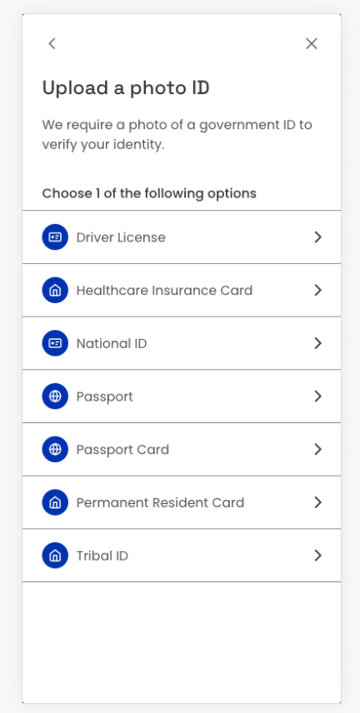 3. Upload a picture of your ID. Please note you'll be asked to upload a selfie along with your ID for verification purposes.
4. Once your ID has been uploaded, it will be verified; you'll then receive a PASS or FAIL: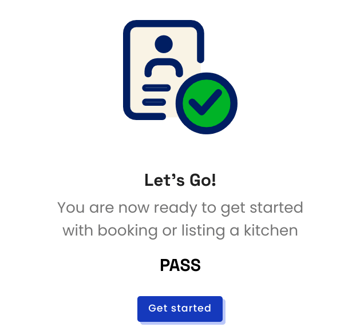 Congratulations, you can now request to book kitchens!
5. If your ID fails the verification process, please reach out to a member of the Syzl team by sending an email to help@syzl.io.
Still have a question?
Send us a message at help@syzl.io and we will get back to you ASAP!