You can view the equipment that each kitchen has onsite by viewing the main kitchen listing and scrolling down to "Equipment," and clicking to view the details. Additional equipment information can sometimes be found under the "Section Info" and "More Info" areas of the listing page. (See example below.)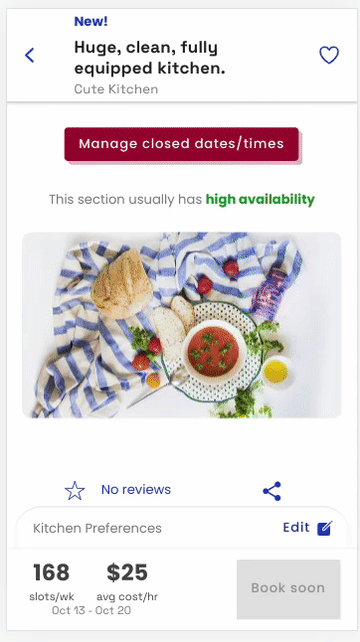 Note: Please double-check that the section you have booked has the equipment that you're looking for and whether it might be shared with other Food Makers.

What if the equipment I need is not listed but I can see it in the kitchen pictures?
If the equipment you're looking for is not listed, do not assume it will be available to use. When in doubt, please message the Kitchen Host using our in-app messaging feature to ask.

This didn't quite cover it? Click the bottom right speech bubble to chat with us or send us an email to: help@syzl.io and we're happy to help!