Syzl strongly recommends that you obtain insurance for yourself/your business so that you are protected if you are found legally responsible for injuries caused to another person or damage to their property. Many Kitchen Hosts on Syzl require that Food Makers have (and provide proof of) $2-5 million in Commercial General Liability (CGL) Insurance to book and use their kitchen.

Syzl partners with Zensurance to recommend various types of insurance coverage specific to small businesses in the food industry. They have specialized experience with businesses in this area and will help you tailor a policy to your needs.

How to Get a Quote for Commercial Liability Insurance (featuring Zensurance)

1. Click this link zensurance.com/group?utm_source=syzl where you'll come to a screen that looks like this. First, look for "syzl" in the address bar to ensure you reach the agents familiar with our platform. Then, click on "Get Instant Price."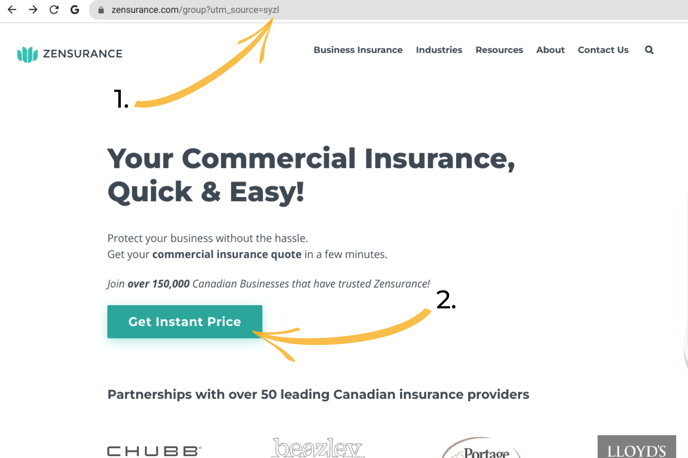 2. In the box titled What is your profession/industry? enter, "Hospitality and Food," and the following screen will allow you to find what best describes your business from a list of options.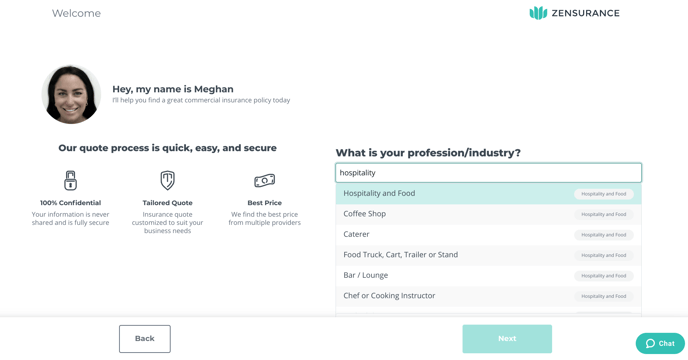 3. The remainder of the process will guide you through, step by step, providing the details of your business. Please utilize the info boxes on each page, as below, to help understand why the info is needed. If you have more questions, please use the chat button in the bottom right to be connected with an agent at Zensurance.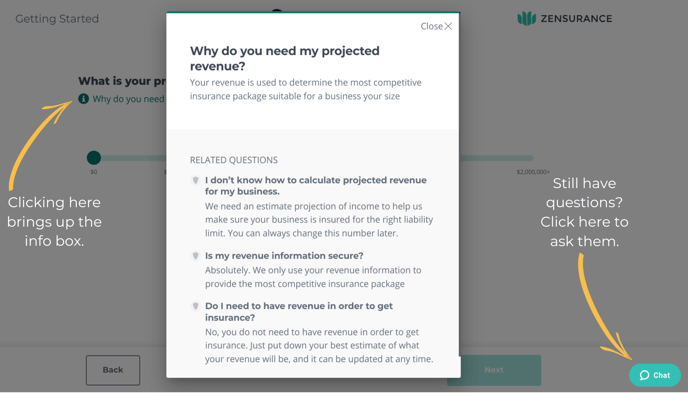 What else can we help with? Send your questions and feedback to help@syzl.io!